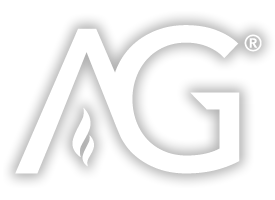 Doug Clay was elected general superintendent of the Assemblies of God at the 57th General Council in August, 2017. Prior to this, he served as general treasurer for nine years. He was also the superintendent for the Ohio District from 2004-2008. Clay has a passionate love for the local church. He and his wife, Gail, have two grown daughters and five grandchildren.
Melissa serves as an executive presbyter, representing ordained under 40 ministers. Melissa, and her husband, Jay, serve as the senior pastors of El Tabernaculo in Houston. She also serves as the Girls Ministries director for the Texas Louisiana Hispanic District. She has spent over 10 years working in education as a teacher, staff development presenter, motivational speaker, and district middle school English as a Second Language coordinator.
Alton serves as the assistant general superintendent of the Assemblies of God. In addition, he servers as the director of the Acts 2 Journey initiative which helps churches renew their spiritual vitality and reach their full kingdom potential. Garrison served as executive director of U.S. Missions from 2005-2007; as superintendent for the Arkansas District from 2001-2005; and as pastor of First Assembly of God, North Little Rock, Arkansas, from 1986-2001. Garrison and his wife, Johanna, have one daughter, Lizette, and one grandson and one granddaughter.
As executive director of AGWM, Greg Mundis provides leadership for 2,747 AG missionaries and associates serving in 248 countries, territories and provinces. While listening to a description of the spiritual needs in Austria, Mundis felt an overwhelming burden for the nation and the its people. In 1980, the Mundises were appointed missionaries to Austria. In 1987, Mundis cofounded an international church, Vienna Christian Center, and served as pastor for four years. He continued his ministry in central Europe and was then elected AGWM executive director in 2011. Greg, along with the AGWM Executive Committee, is focusing on the future by emphasizing global partnerships, the suffering church, and unreached people groups. He and his wife, Sandie, have two children and eight grandchildren.
Randal has pastored for over 40 years and is a third-generation Assemblies of God minister. He has served as senior pastor at Calvary Church in Naperville, Illinois, since 2000. He is the author of several books, including: Tapping the Power of Your Emotions, The Next Seven Great Events of the Future, and From the Cross to Eternity. He and his wife, Andrea, have two children and one grandchild.
River Valley is a church of 10,000 people with 9 US and 1 international campuses. Pastor Ryan Williams, who leads River Valley Worship, is passionate about pastoring people, building teams, and writing songs. River Valley has released 5 critically acclaimed worship albums including their major label debut "Million Lifetimes". The songs of this local church are being sung around the world and are resourcing the body of Christ in a fresh way.
Robert is passionately in love with Jesus. For 13 years he has crisscrossed the globe, preaching the gospel and taking every opportunity to tell people about the love of Jesus Christ.
He is a family man, husband to Taylor Madu, and father, to Everly Adair Madu, Robert Nnaji Madu III, and Remington Elaine Madu.
Robert presents the gospel in such a unique way, that you're leaning in, holding on to every word that is spoken, as he paints the beauty of the transforming, powerful, life-giving, word of God.
Robert is compelled, to make aware to every individual that God is for them and that He has a specific plan and purpose for every life.
In addition to his itinerate ministry he serves on the teaching team at Trinity Church in Cedar Hill, TX, a church that he has called home since the age of 3.
For the past 27 years, John and Debbie Lindell have served together as Lead Pastors of James River Church, a dynamic, life-filled, multi-site church located in the greater Springfield, MO area that has grown to over 16,000 people in weekly attendance. John and Debbie have 2 married sons, David and Brandon, a daughter, Savannah and 8 grandchildren
.
Bobby Gruenewald serves as Pastor, Innovation Leader at Life.Church and is the founder of the YouVersion Bible App, which has been installed on more than 345 million devices. As one of the leading voices in the Church on innovation and the use of technology, Gruenewald has been featured in The New York Times, TechCrunch, CNN, and more. Prior to joining the Life.Church team in 2001, he started and sold two technology companies as well as served in advisory capacities for various startups and venture capital funds. Gruenewald and his wife, Melissa, live in Edmond, Oklahoma with their four children.
Pastor Al Toledo, Lead Pastor of Chicago Tabernacle, with his wife Chrissy, pioneered the multi-ethnic, vibrant church in 2002. Al, who spent his early years in New York City preparing for a promising career as a professional baseball player, gave his life to Jesus while on a baseball field at the age of 17. His Major League journey ended shortly after being drafted by the Chicago White Sox, as God started to direct Pastor Al along a path towards the ministry. He left baseball and began attending a church a short distance from the apartment he grew up in, The Brooklyn Tabernacle. It was there where he would meet Chrissy, the daughter of Lead Pastor Jim Cymbala and his wife Carol. Al served in various ministries and shortly thereafter responded to the call to full-time Christian service. This led Al to Omaha, Nebraska, where he pastored a thriving Assemblies of God church. He later returned with Chrissy to The Brooklyn Tabernacle to support the growing work before, finally, moving to Chicago.
Pastor Al lives with fervent desire to see people become all God has called them to be. An expression of this desire is the DNA of a Leader, a leadership training launched in 2012 to staff and lay leaders at Chicago Tabernacle, emanating from his over 25 years of ministry experience. Since then, DNA has been taught globally, in multiple seminaries, and in various cities. (To find out more about DNA, please visit: www.dnaofaleader.org.)
Al and Chrissy Toledo have three children – Susie, Annie and Tommy – and three grandchildren – Wesley, James and Roman.
Jeremy DeWeerdt and his wife Jen, serve as the Senior Pastors of City First Church. They accepted the Senior Pastor position in April of 2007, after having been on staff at City First Church for more than 16 years in the role of Student Ministries Pastor and Director/Founder of the post-high school ministry, Rockford Master's Commission (currently named City First Leadership College). Jeremy and Jen have been married since 1995 and have three sons, Caden, Connor & Paxton.
River Valley is a church of 10,000 people with 9 US and 1 international campuses. Pastor Ryan Williams, who leads River Valley Worship, is passionate about pastoring people, building teams, and writing songs. River Valley has released 5 critically acclaimed worship albums including their major label debut "Million Lifetimes". The songs of this local church are being sung around the world and are resourcing the body of Christ in a fresh way.
National Youth Convention & Fine Arts Festival | Tue., July 30 - Sat., Aug. 3
CAMP GC (Children's Activities) | Wed., July 31 - Sun., Aug. 4
Influence Conference | Wed., July 31 -Thu., Aug 1
General Council | Thu., Aug 1 - Sun., Aug 4
Orange County Convention Center | Orlando, Florida
General Council is your chance to re-center, without the clamoring of daily duties to pull you away from letting the Spirit lead. A weeklong series of interactive events, impactful content and meaningful conversations, General Council will unite the God-sized dreams of every generation into one auditorium and showcase leading voices in the church. Be shaped by the Holy Spirit as you help shape our future by engaging with some of today's brightest minds in ministry and be a voice in the largest Pentecostal movement in the world, the Assemblies of God.
The Influence Conference, General Council, Camp GC, The National Fine Arts Festival and National Youth Convention are uniquely designed events to equip the church. We're excited to re-introduce the Sunday Night Missions Celebration as the capstone to an amazing family week at General Council. As we join with our national and global family, our prayer is that you will leave inspired toward "the greatest evangelism the world has ever known!"
Influence Conference
The Influence Conference is an event that will inspire and equip church leaders through main stage keynote speakers and practical breakout sessions featuring leading ministry practitioners.
General Council
Unite with others as you ask God to help determine the next steps of the Assemblies of God through an exchange of ideas, vision, values, and direction through forum discussion, voting, and plenary sessions.
National Fine Arts Festival
Empowering student artists and leaders to discover, develop, and deploy their God-given gifts in their world.