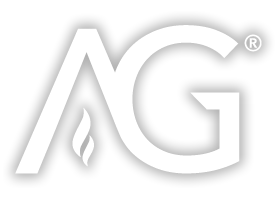 General Council
2021
General Council Speakers
Doug Clay serves as general superintendent of the General Council of the Assemblies of God, part of the largest Pentecostal denomination in the world. The church has nearly 13,000 congregations in the United States with over three million adherents. The U.S. Assemblies of God is part of a larger World Assemblies of God Fellowship with a membership of over 69 million.
Prior to his present position, Clay served the church as its general treasurer for nine years. He was superintendent of the Ohio District from 2004-2008, and pastored Calvary Assembly of God in Toledo, Ohio, from 1997-2004. Clay has also served as the Assemblies of God national youth director (1995-1997), Ohio District youth director (1989-1995) and as a youth pastor in Ohio and Iowa.
He is a 1985 graduate of Central Bible College in Springfield, Missouri.
Nona Jones is a rare combination of preacher, author, business executive, entrepreneur, media personality and worship leader. In her day job she serves as the Head of Global Faith-Based Partnerships at Facebook where she leads the company's work with faith-based organizations around the world. She is the author of Success from the Inside Out, chronicling her unlikely story of success after a childhood filled with physical and sexual abuse. She also hosts "Undefeated with Nona Jones," a Facebook Live talk show that reaches almost 40 million people around the world each week. Since being licensed into the gospel ministry at the age of 17, Nona has preached around the world.
She and her husband, Pastor Tim, lead Open Door Ministries in Gainesville, Florida. She holds a Bachelor in Communications and Master of Business Administration from the University of Florida and has completed graduate studies at the Harvard Law School Program on Negotiation.
In 2014, JJ Vasquez and his wife, Liz, sensed God leading them to plant a church called Journey in the heart of Winter Park, Florida, and to serve their community and the city of Orlando selflessly. Since the start they knew God was calling them to create a place where people could invite their friends and family and they would feel welcomed.
Vasquez holds a Master of Divinity degree from Southwestern Assemblies of God University. He is the author of Hello God.
Free Worship is a Christian worship band serving the inner city of Chicago. The team ministers weekly at their home church, New Life Covenant. At the heart of Free Worship is a desire to see God revive His church and release a work of His Holy Spirit so that time spent in worship and singing would result in transformed lives. The name Free remains a constant reminder that we must always make room for the leading of the Holy Spirit.
Whether worshiping on a Sunday morning, recording in a studio, or simply rehearsing; Free Worship operates under one simple truth - we are all created for God's glory. It is their sincere hope that any gift, talent or performance would disappear in the light of Jesus.
Influence Conference Speakers
Greg and Shaylyn Ford moved to Columbus, Ohio, in March of 2010, with a vision to ignite a movement of Christ-centered, multiplying churches. On January 23, 2011, One Church hosted its first official service. Since then, the church has continued to expand. As the numbers grow, so do the stories. Lives are being transformed through the power of Jesus. The Fords are a family of five. With Greg and Shaylyn are Ella, Hudson, and Miles.
Aaron Burke is the lead pastor of Radiant Church in Tampa, Florida. Aaron and his wife Katie moved in faith to Tampa in 2013 to plant Radiant despite not knowing anyone in the city, The church has since launched 5 locations and has seen over 10,000 decisions for Christ. Radiant Church has been recognized consistently as one of the fastest growing churches in America (#13 in 2018, #4 in 2019, #5 in 2020). Aaron also serves as on the lead team members of the Church Multiplication Network. He has a huge heart to help plant churches across the globe. Aaron's leadership podcast, Made for More, releases the first Wednesday of every month. Aaron is an avid crossfitter and loves to hang out with his five children.
About
National Youth Convention & Fine Arts Festival | Mon., Aug. 2 - Fri., Aug. 6
CAMP GC (Children's Activities) | Tues., Aug 3 - Fri., Aug. 6
Influence Conference | Tues., Aug 3 - Wed., Aug 4
General Council | Tues., Aug 3 - Fri., Aug. 6
Orange County Convention Center West Building | Orlando, Florida
General Council is your chance to re-center, without the clamoring of daily duties to pull you away from letting the Spirit lead. A weeklong series of interactive events, impactful content and meaningful conversations, General Council will unite the God-sized dreams of every generation into one auditorium and showcase leading voices in the church. Be shaped by the Holy Spirit as you help shape our future by engaging with some of today's brightest minds in ministry and be a voice in the largest Pentecostal movement in the world, the Assemblies of God.
The Influence Conference, General Council, Camp GC, The National Fine Arts Festival and National Youth Convention are uniquely designed events to equip the church.
Influence Conference
The Influence Conference is an event that will inspire and equip church leaders through main stage keynote speakers and practical breakout sessions featuring leading ministry practitioners.
General Council
Unite with others as you ask God to help determine the next steps of the Assemblies of God through an exchange of ideas, vision, values, and direction through forum discussion, voting, and plenary sessions.
National Fine Arts Festival
Empowering student artists and leaders to discover, develop, and deploy their God-given gifts in their world.